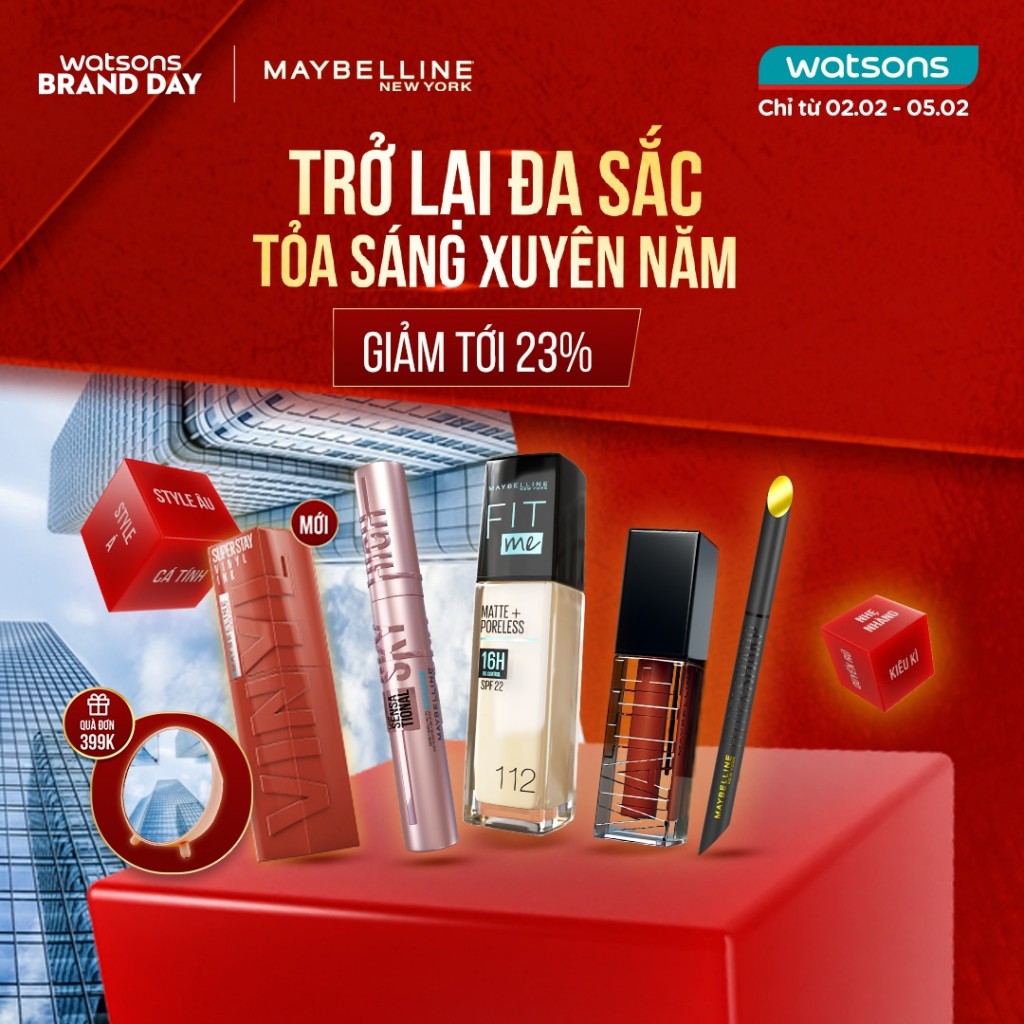 On the first day of the year, when you return to work or study, prepare yourself with a radiant look and a confident attitude to start the New Year 2023.
Let Maybelline accompany with you on this journey with a new offer, UP TO 23% OFF only from 02.02 – 05.02!
Location: Watsons, Ground Floor, Icon68 Shopping Center, Bitexco Financial Tower, District 1, HCMC.