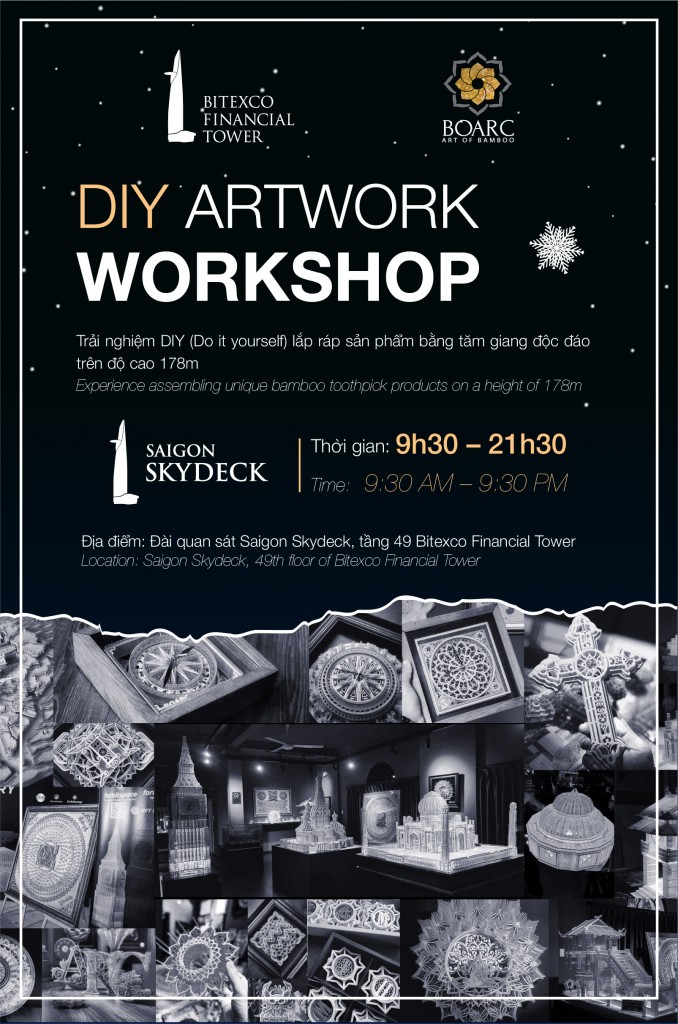 A series of models representing the top architectures of Vietnam and the world are meticulously "built" by Master Hoang Tuan Long through bamboo toothpicks, a material that is thin but has toughness and durability. These masterpieces are on display at the city's iconic tower, Bitexco Financial Tower.
Coming to the unique art space at a height of 178m of Saigon Skydeck, visitors can not only admire masterpieces with a 360-degree view of the whole city background, but also experience assembling the products by themselves.
________________
Workshop information:
Time: 9:30 AM – 9:30 PM
Location: Saigon Skydeck, 49th floor, Bitexco Financial Tower.