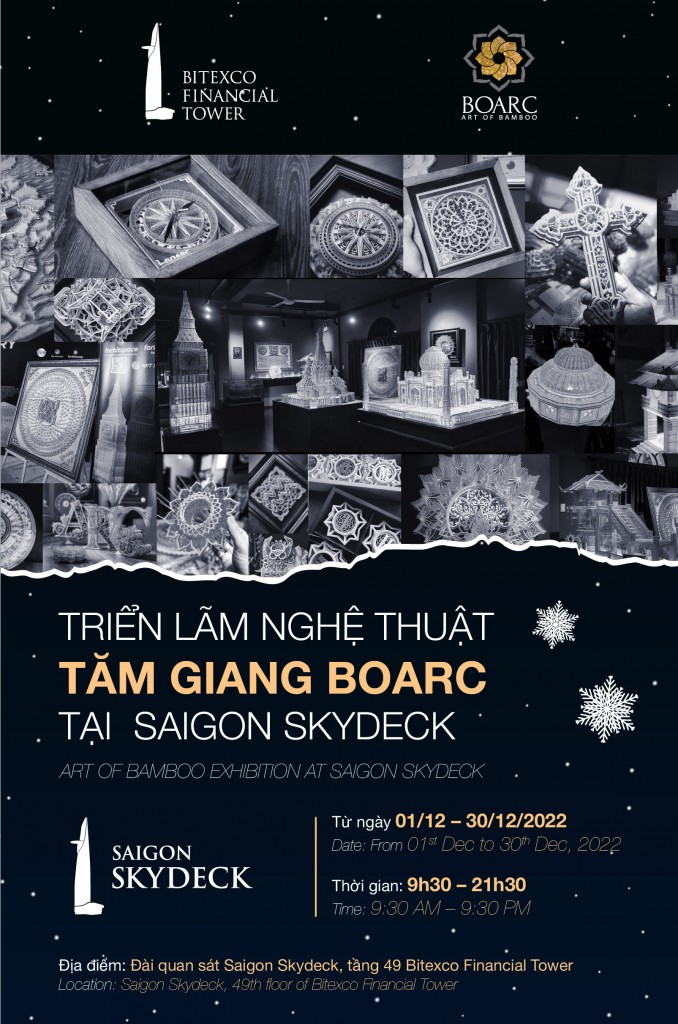 In collaboration with BoArc and Master Hoang Tuan Long, the talented architect of BOARC, a new line of visual arts that combines high-precision laser cutting and traditional Vietnamese art, Bitexco Financial Tower will organise an exhibition displaying meticulous and delicate bamboo toothpick masterpieces in December 2022.
Besides, the exhibition also has a workshop so that visitors can directly assemble their own bamboo toothpick products. With a 360-degree view of the whole city at a height of 178m, visitors will have a completely new and interesting experience.
________________
Art of bamboo exhibition information:
Time: 9:30 – 21:30 from December 1 to December 30, 2022
Location: Saigon Skydeck, 49th floor, Bitexco Financial Tower.