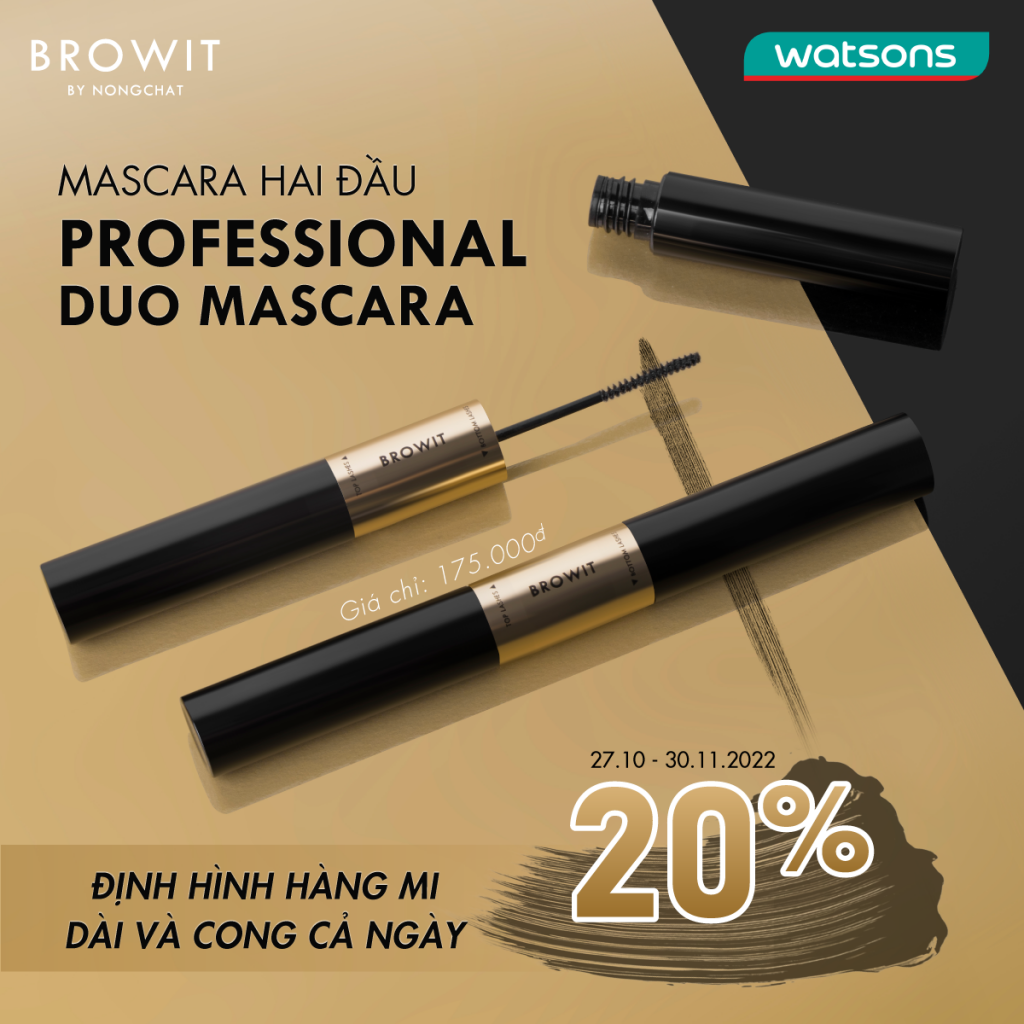 From today until November 30, Watsons offers 20% off on Browit cosmetic brand from Thailand designed by famous makeup artist Nongchat, Browit Professional Duo Mascara.
The lower eyelash brush with a special small tip, easy to brush to each strand for long eyelashes, helping eyes look naturally beautiful. Curved eyebrows, perfect round eyes with the waterproof, sweat-proof formula, beautiful all day without smearing from Browit Professional Duo 2-Head Mascara. Mascara Browit will be a great choice for your makeup collection.
Location: Watsons, Ground Floor, Icon68 Shopping Center, Bitexco Financial Tower, District 1, HCMC.