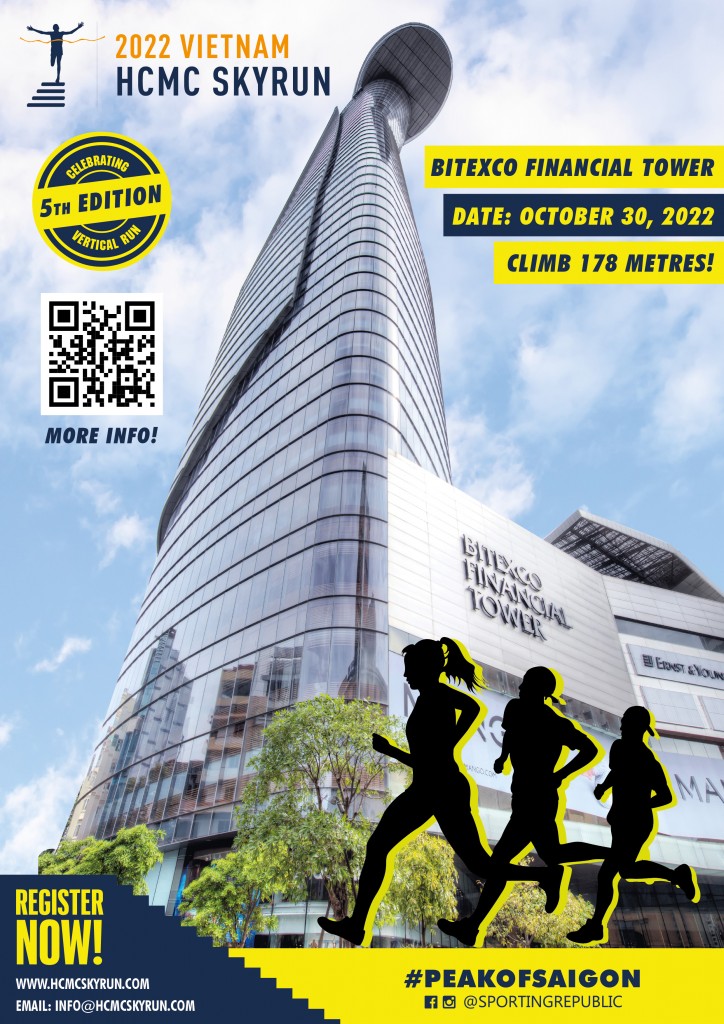 Let's participate in the HCMC Skyrun 2022 to conquer Bitexco Financial Tower, a top 25 iconic skyscraper of the world, on Sunday 30th October 2022.
Bitexco Financial Tower will once again, be the venue for the HCMC SKYRUN this year. Runners will start at the tower's ground floor lobby and ascend 49 floors to the Saigon Skydeck. You will face the challenge of running up a total of 1,002 steps to a height of 178 metres. There are shorter runs for families and beginners too.
Whether you're a competitive athlete, weekend warrior or a first timer, don't miss your chance to be a part of this unique stair climbing race!
Register now: https://hcmcskyrun.com/register/