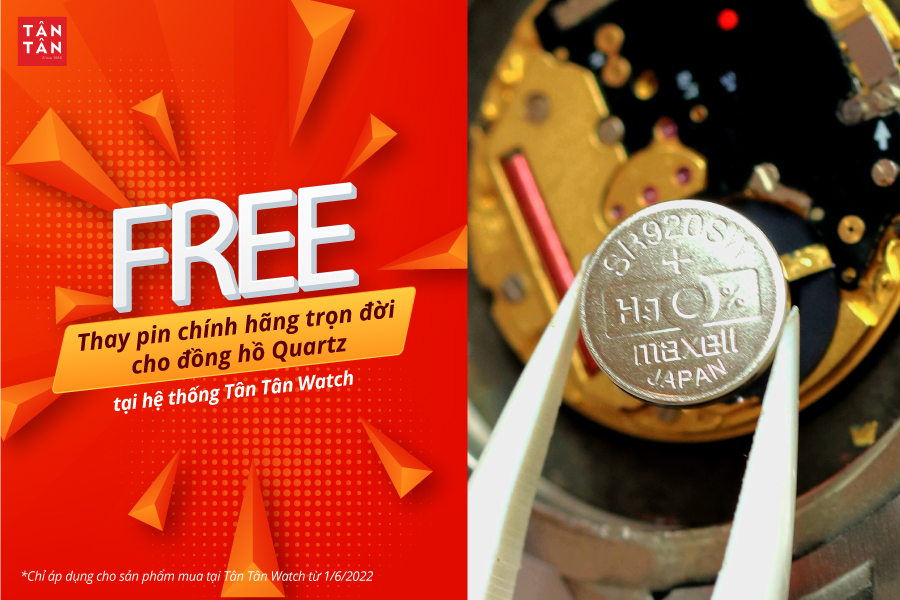 To support customers, Tan Tan Watch officially launches the FREE LIFETIME BATTERY REPLACEMENT policy applied to Quartz watches.
All Quartz watches purchased at Tan Tan Watch from 01/06 will receive a free lifetime battery replacement policy. Customers only need to bring the watch and warranty card to the store, the watch will be transferred to the service center and returned to the customer after replacing the battery.
Location: Tan Tan Watch Store, Ground Floor, Icon68 Shopping Center, Bitexco Financial Tower, District 1, HCMC.