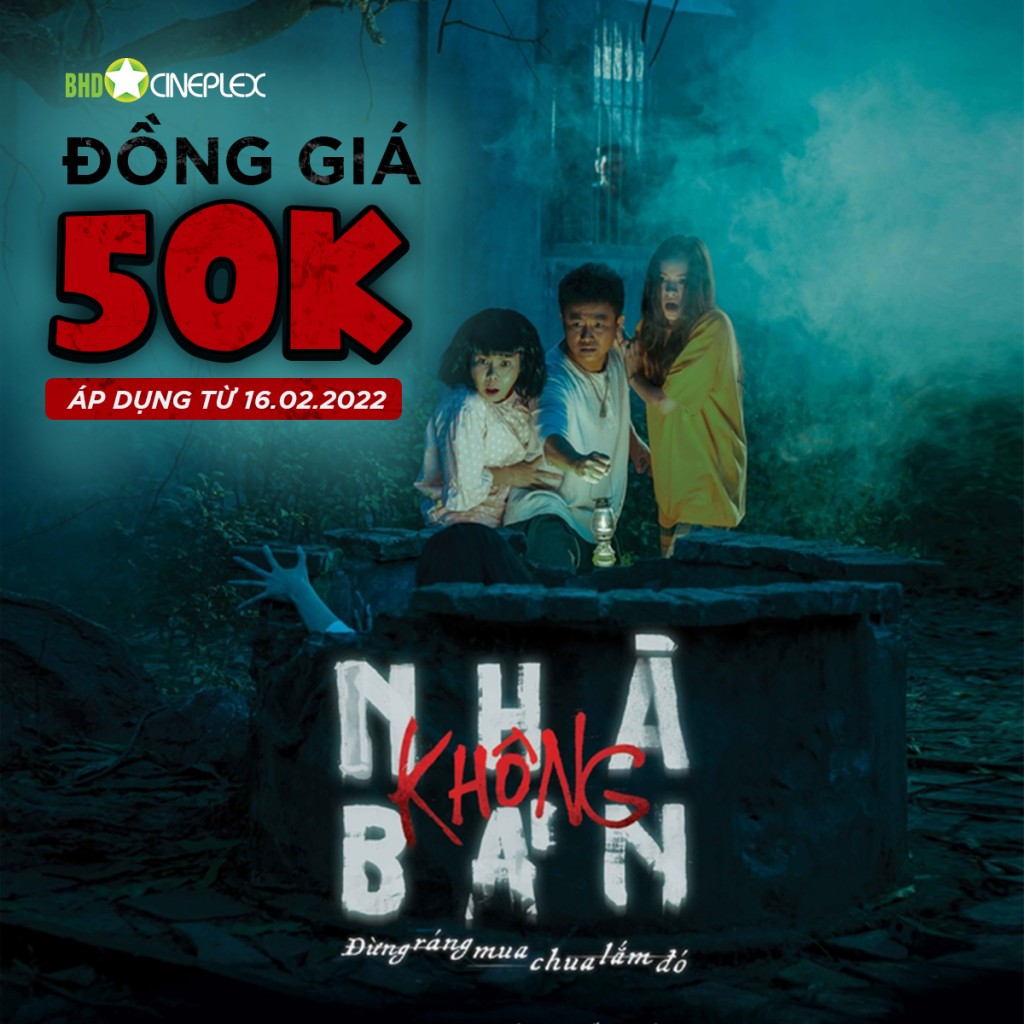 "This house is not for sale" is a family drama – horror movie with many mysteries being broadcasted at BHD Star Bitexco. With an ideal ticket price of VND 50,000, you can discover the terrifying secret surrounding the old house and the meaningful message of the whole story.
Invite your friends, book tickets and go to the theater to watch it right away!
Location: BHD Star Bitexco, Level 3 & 4, Icon68 Shopping Center, Bitexco Financial Tower, District 1, HCMC.