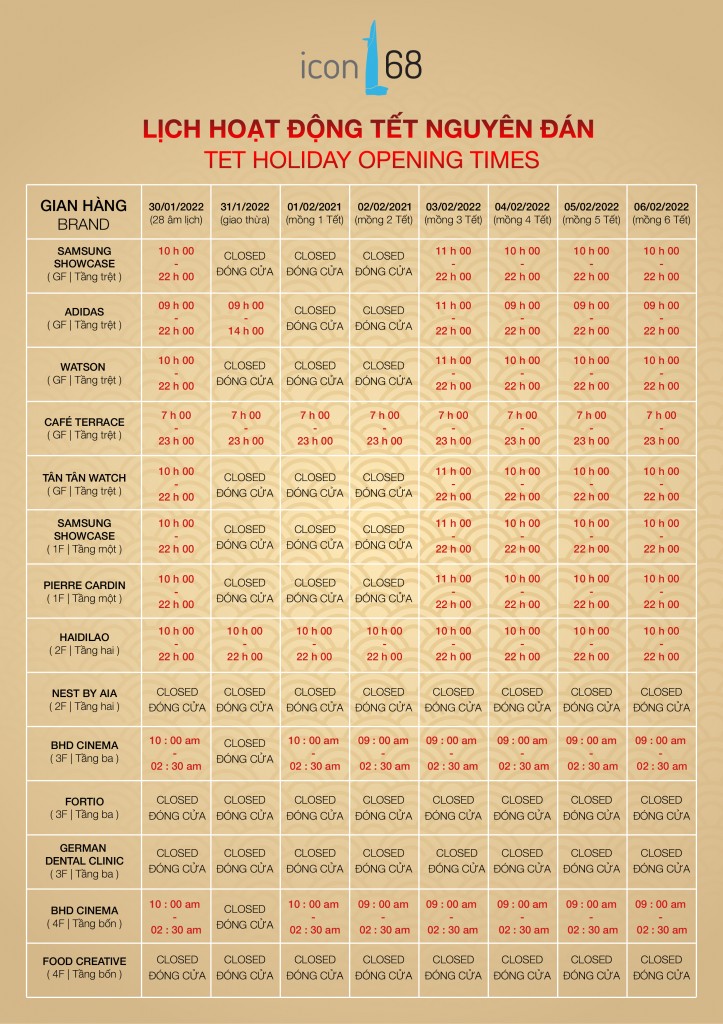 Dear visitors,
For the convenience of customers visiting and shopping, Icon68 Shopping Center would like to announce the Tet schedule.
As the Covid-19 situation is still complicated, Icon68 Shopping Center will continue to implement the disease prevention policies of the Ministry of Health for our guests protection.
We hope to receive your understanding and sincerely thank you for your support in the effort to prevent Covid-19 in Vietnam.
Best regards.