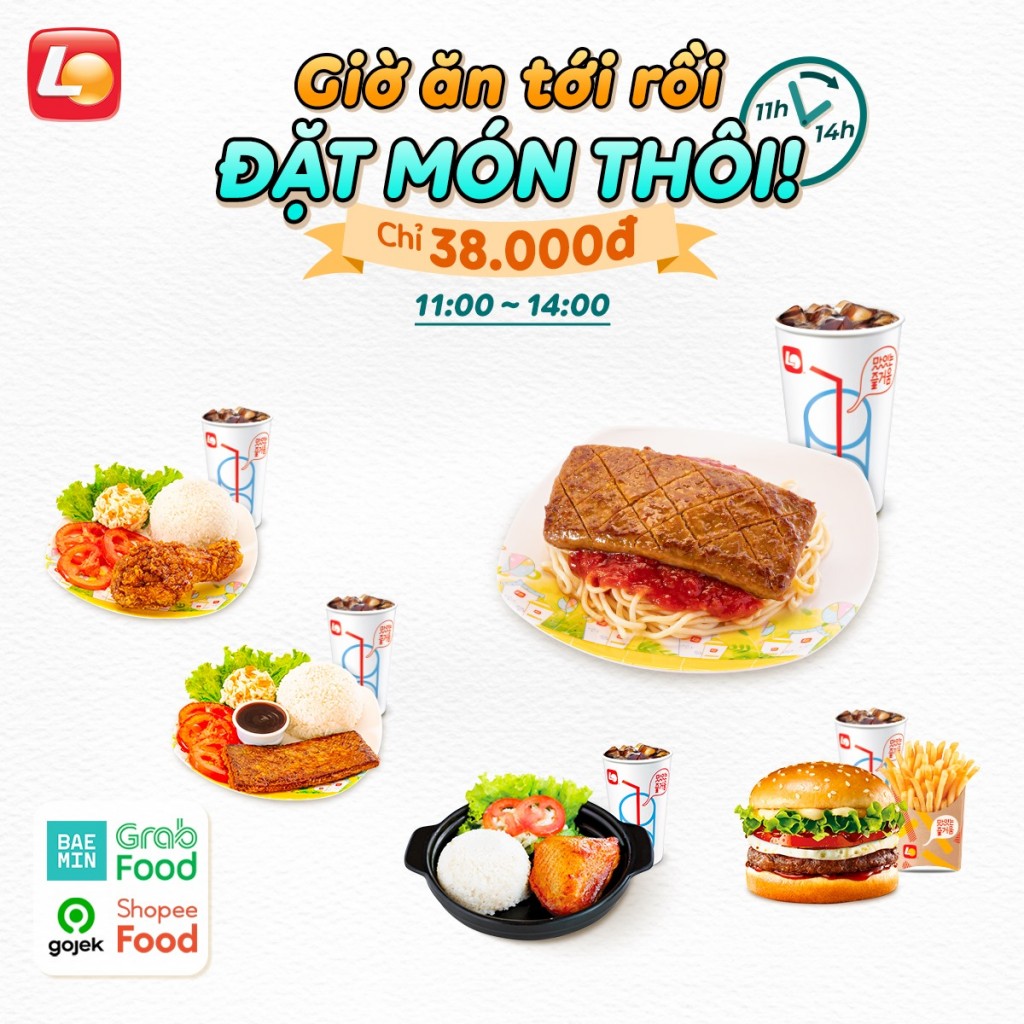 If you are still struggling with the question "what to eat for lunch today", order a happy lunch combo at Lotteria. For just VND 38,000, you will have a delicious meal with 5 choices:
- Grilled chicken with rice, Pepsi (M)
- Chicken with bean sauce and rice, Pepsi (M)
- Royal chicken rice, Pepsi (M)
- Beef rice, Pepsi (M)
- Burger with eggs, fries (S), Pepsi (M)
(You can change from Pepsi to orange juice for no extra charge)
The promotion is valid from 11AM to 2PM, Monday to Friday.
For more information, please visit https://www.facebook.com/ilovelotteria/posts/5139046216111279 or contact Hotline 1900 6778.