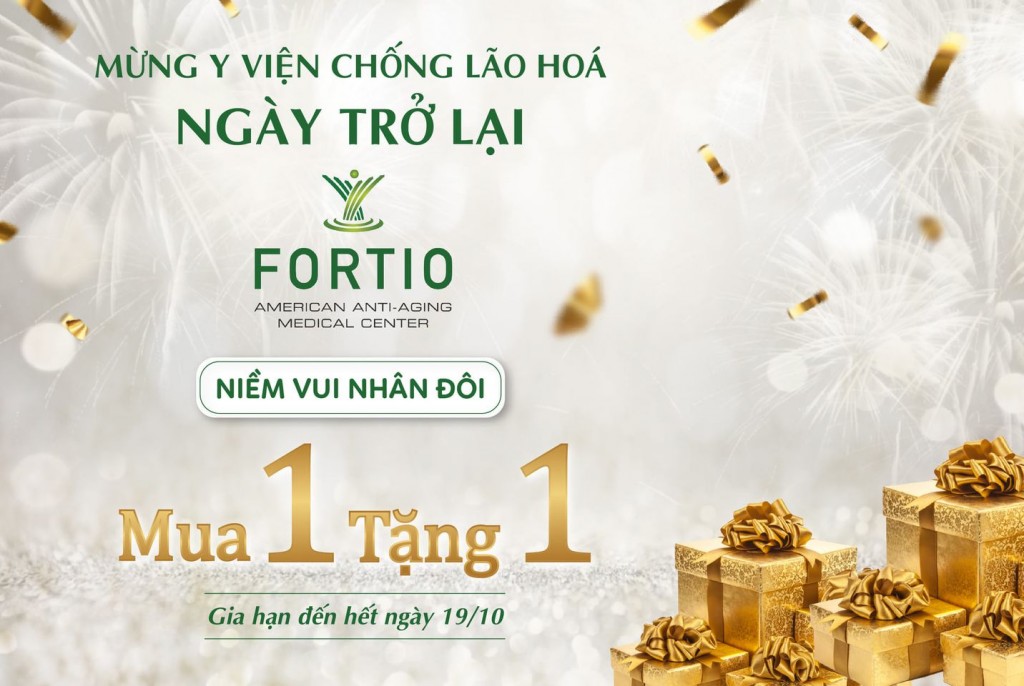 Fortio American Anti-Aging Medical Center is offering a "BUY 1 GET 1 FREE" super promotion to celebrate its re-opening in October.
Customers who buy a treatment package from VND 20 million will receive 100% rewards of the equivalent value. The rewards can be redeemed for all Fortio's high-tech skin rejuvenation treatments applied by professional Endocrinologists and Aesthetic Dermatologists.
Note: Only applicable for the first 100 registered customers
For more information, please contact the Hotline: 0938 939 981 or visit https://bit.ly/2YxybHw.