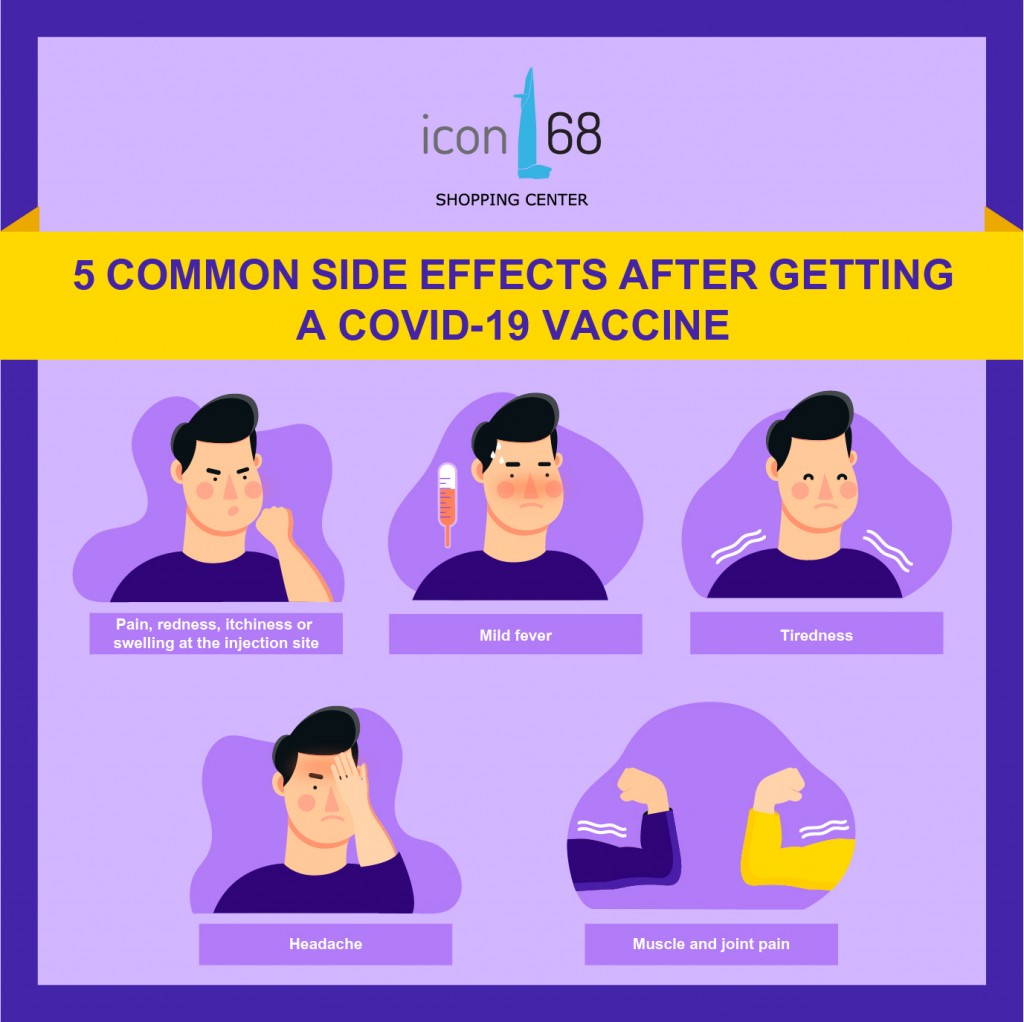 Vaccination will help protect your health against the risk of Covid-19 infection. As with all vaccines, after getting a Covid-19 vaccine, we may experience some side effects which indicate that the body is building a protective barrier:
- Pain, redness, itchiness or swelling at the injection site
- Mild fever
- Tiredness
- Headache
- Muscle and joint pain
These side effects can affect your daily activities; however, they will usually go away after a few days. However, vaccinated people also need to self-monitor for 48 hours to detect the first manifestations of anaphylaxis and immediately go to the nearest medical center for treatment, should they note symtoms.