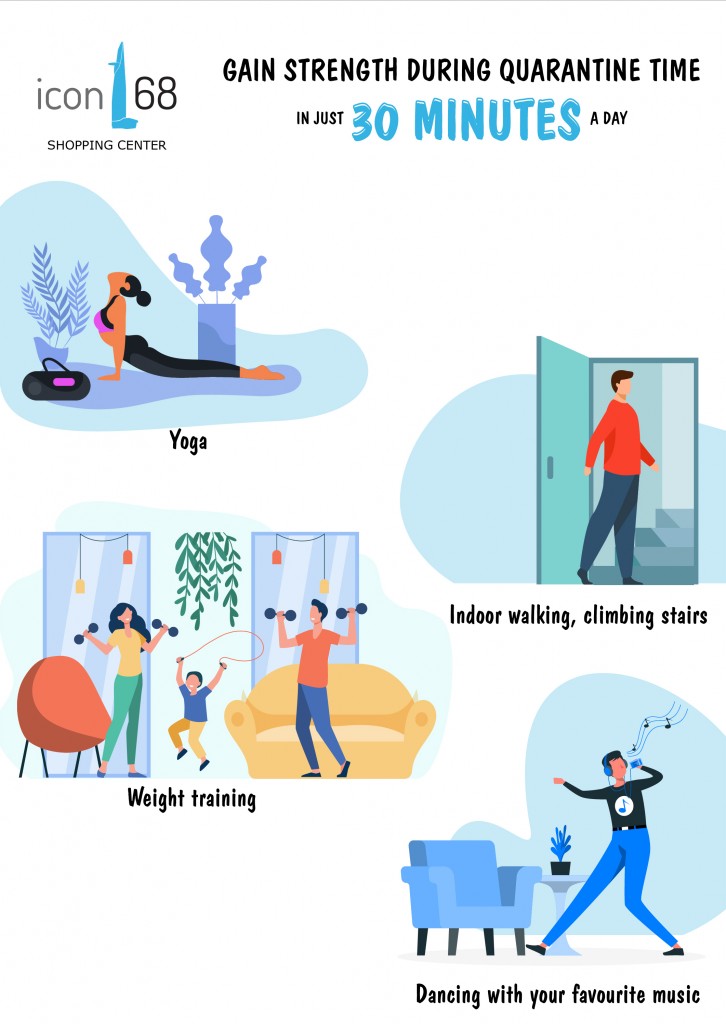 When all gyms, yoga, fitness centres etc are temporarily closed as well as parks and public spaces to prevent the spread of the Covid-19 epidemic, you can still choose to practice at home with simple exercises and achieve positive results.
Exercise and physical activity such as yoga, indoor walking, climbing stairs, jumping rope, push-ups, weight training or dancing with your favourite music are useful and safe.
With only 30 minutes home exercise per day and combined with a balanced diet everyone can strengthen their body resistance.