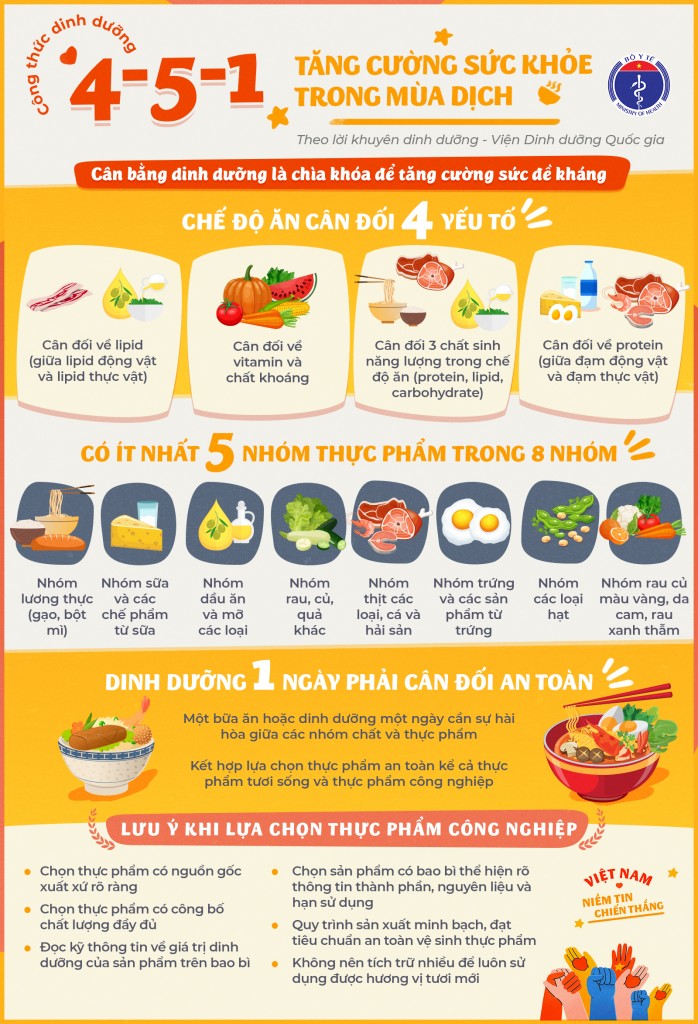 During the complicated epidemic of the Corona virus (COVID -19), in addition to the Ministry of Health and WHO's prevention and control measures, ensuring adequate nutrition is one key factor to strengthen your body resistance and prevent the disease.
Therefore, the Ministry of Health and the National Institute of Nutrition recommend that people should apply the 4-5-1 nutritional formula:
- A diet has to balance 4 elements: Protein, Lipids, vitamins/minerals and macro-nutrients
- There are at least 5 types of food out of 8: carbohydrate food, dairies, food high in lipids, vegetables, meat/fish/seafood, egg, nuts and vegetables with yellow/dark green/orange colour.
- One-day diet must be balanced
A diet with a variety of foods and a balance of macro and trace elements is extremely important for the immune system which can help reduce the risk of disease as well as shorten the time of recovery.