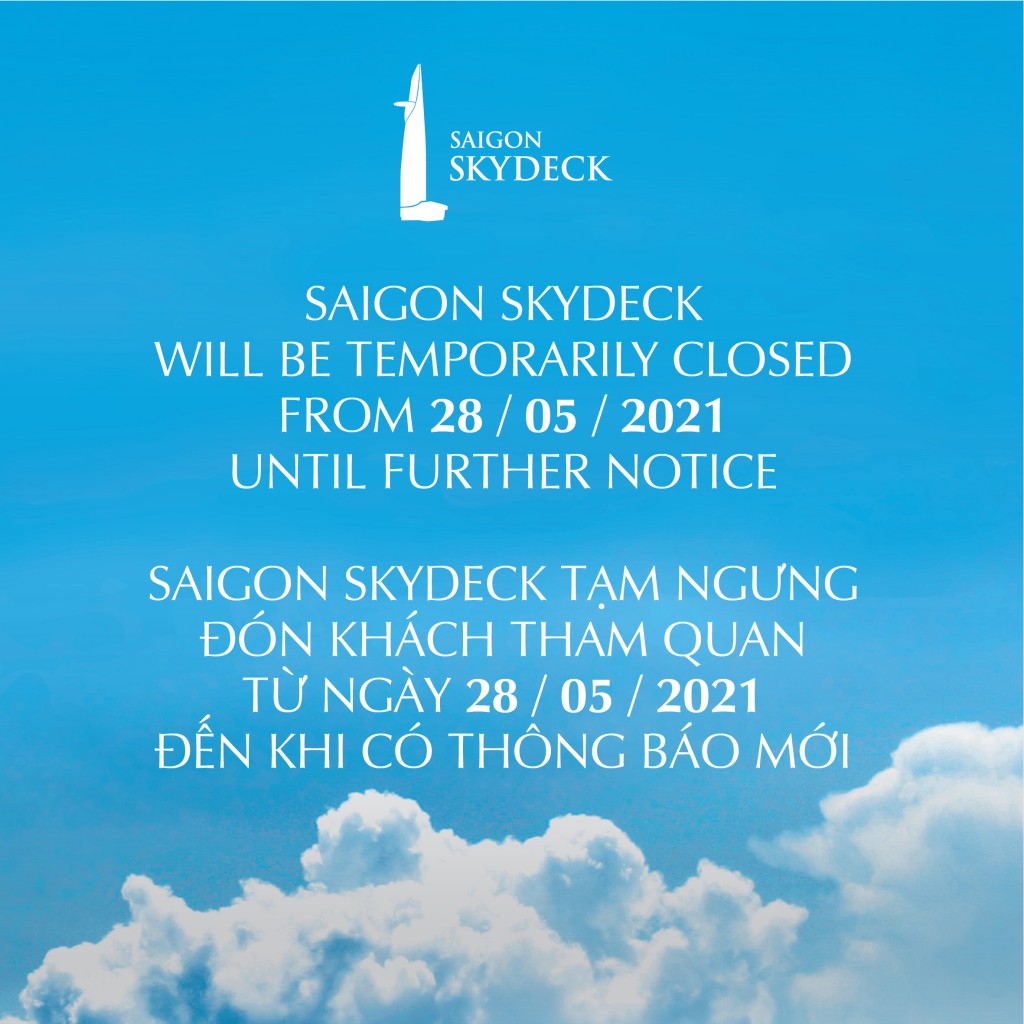 Due to the current complicated situation of Covid-19 in Vietnam, Saigon Skydeck management are following the Official dispatch about the Covid-19 prevention and control No.1726/ UBND – VX dated 27 May 2021 of the People's Committee of Ho Chi Minh City to put the community's health first. Accordingly, we unfortunately need to announce that Saigon Skydeck will be temporarily closed from 28/05/2021 until further notice.
Saigon Skydeck management hopes to receive your understanding and looks forward to seeing you soon when the current outbreak is fully under control.
Thank you and best regards.