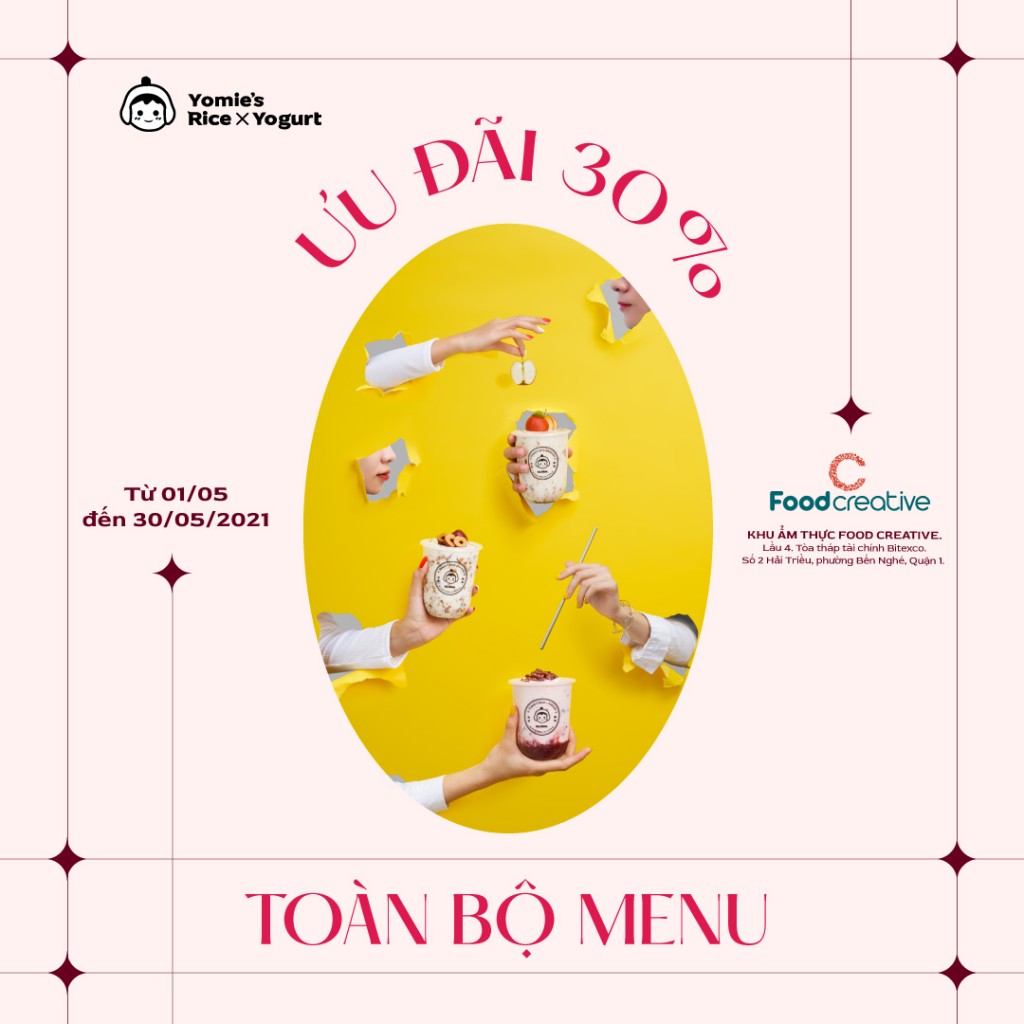 There is nothing better than enjoying a glass of cool yogurt on summer days, providing nutrients and improving your health. With fresh ingredients, Yomie's Rice x Yogurt offers a premium yogurt menu with a 30% discount for customers who order at Bitexco branch.
The promotion is applicable from 01/05 – 31/05/2021.
To stay healthy and stay productive during these days, visit Yomie's Bitexco right away!
Location: Yomie's Rice x Yogurt, Food Creative, Icon68 Shopping Center, Bitexco Financial Tower, District 1, HCMC.