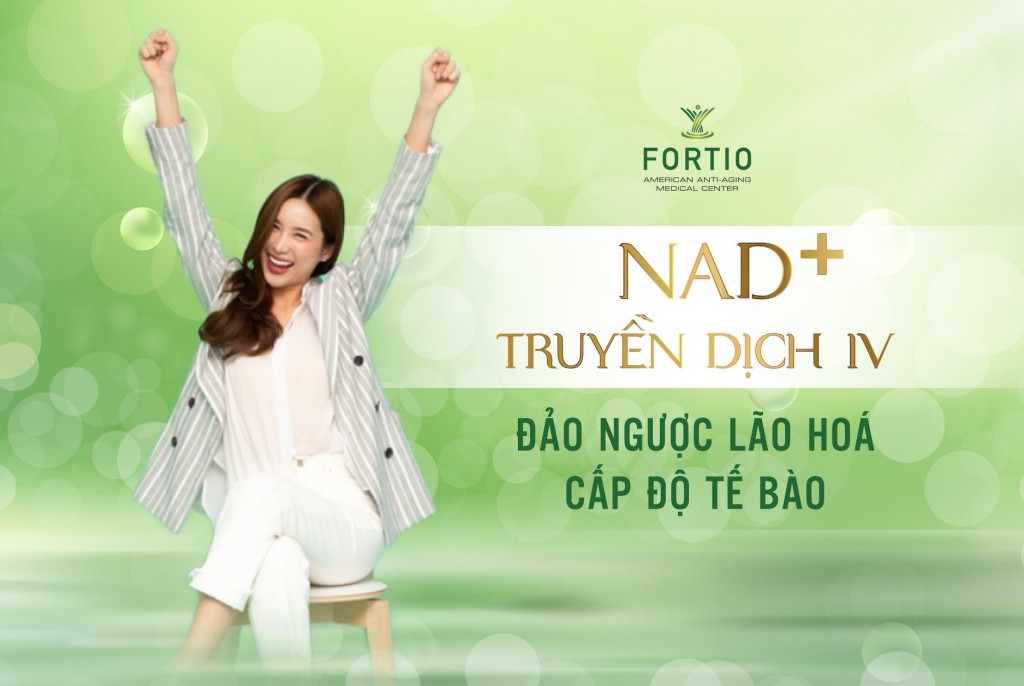 From the middle age of 35+, the aging process is increasingly accelerated because of the stresses in everyday life.
To inhibit aging and restore cell activity, experts have studied and put into use the NAD+ therapy (Nicotinamid adenin dinucleotide) in the US, Japan and Thailand.
Currently, the NAD+ therapy is available in Vietnam in general and Fortio AAMC in particular with a reasonable price and 30% discount to meet the needs of everyone.
To receive further information and register for this therapy, please contact the Hotline: 0938 939 981
Location: Fortio American Anti-Aging Medical Center, Level 3, Icon68 Shopping Center, Bitexco Financial Tower, District 1, HCMC.