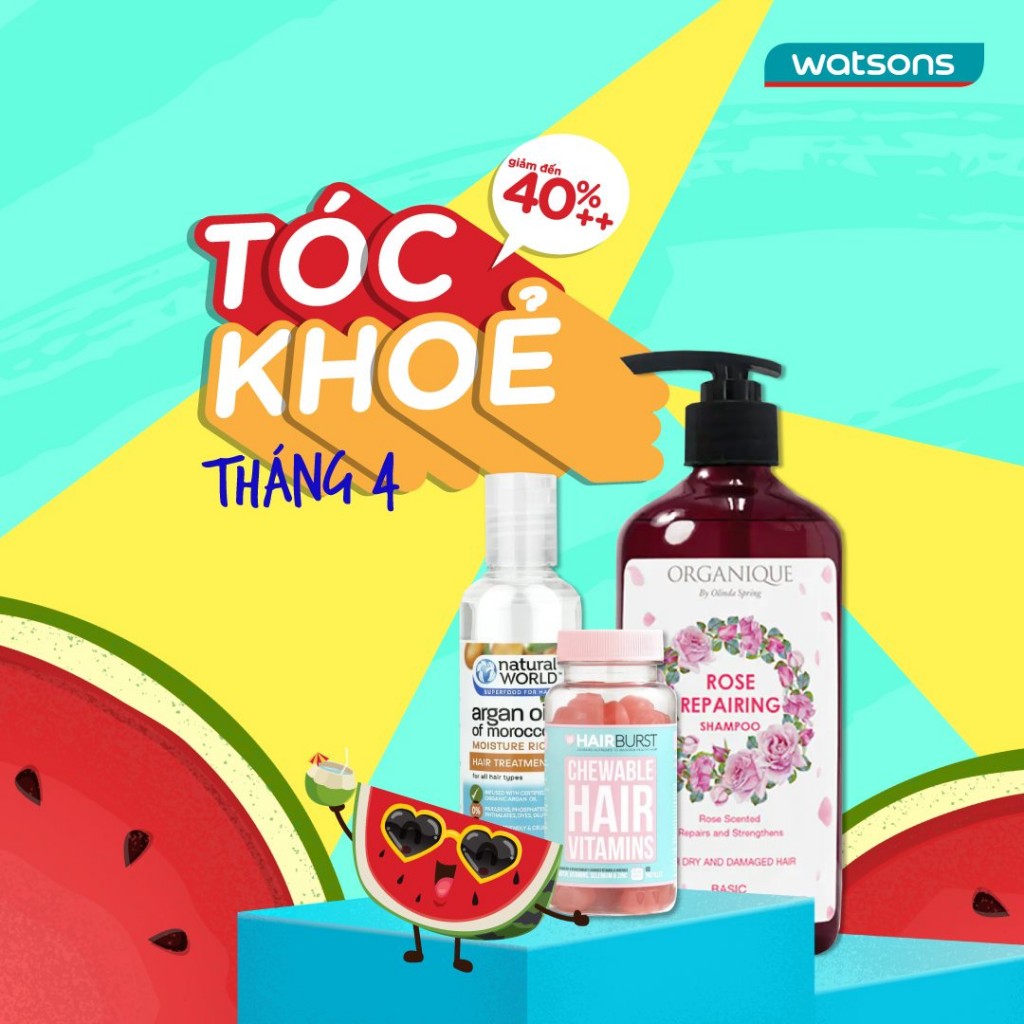 Due to Saigon's climate conditions, do not forget to use appropriate hair products to protect your hair when preparing for your upcoming trips.
With discounts up to 50% ++ on shampoos, conditioners and other hair protection treatments in April, women can freely choose the right product for their hair type.
Location: Watsons, Icon68 Shopping Center, Bitexco Financial Tower, District 1, HCMC.