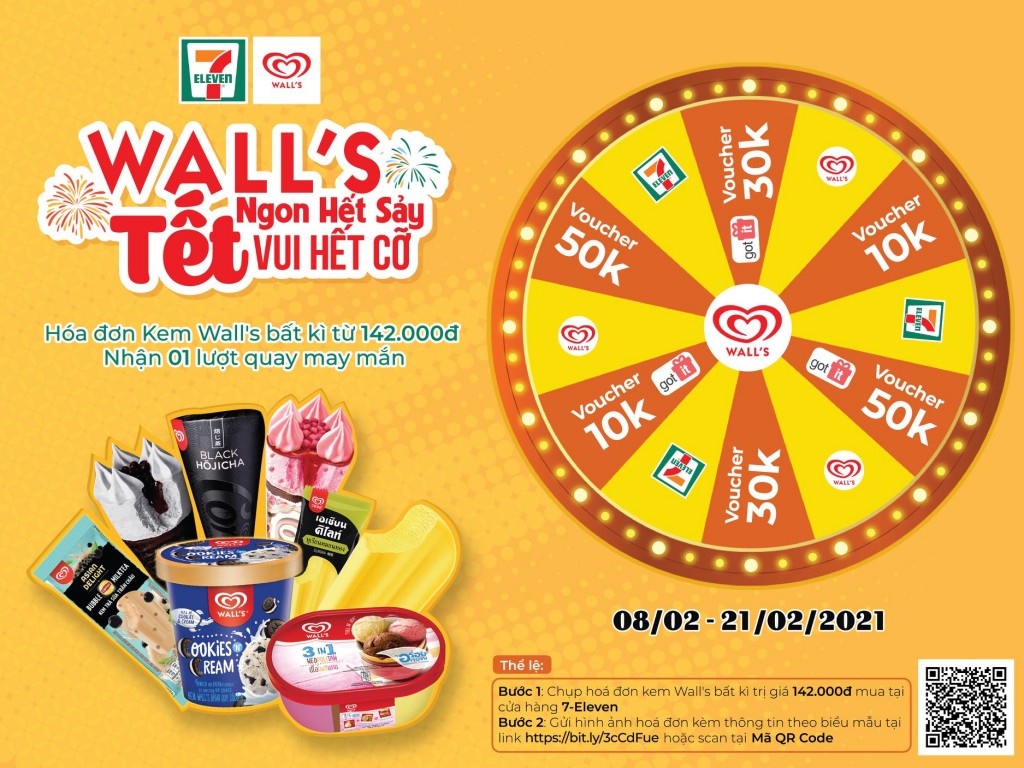 With any ice cream's bill worth more than VND 142,000, you will get the opportunity to join the lucky draw promotion:
- 200 Got It vouchers 50k
- 200 Got It vouchers 20k
- 100 Got It vouchers 10k
How to join:
Step1: Take any receipt of Wall's ice cream with the total value of VND 142,000 purchased at 7-Eleven
Step2: Send a picture of the invoice and fill out the form: https://bit.ly/3cCdFue or scan the QR Code on the picture.
The lucky draw result will be announced on Wall's Vietnam fanpage: https://www.facebook.com/WallsVietnam on February 28th, 2021.
Location: 7-Eleven, Food Creative, Icon68 Shopping Center, 2 Hai Trieu, District 1, HCMC.