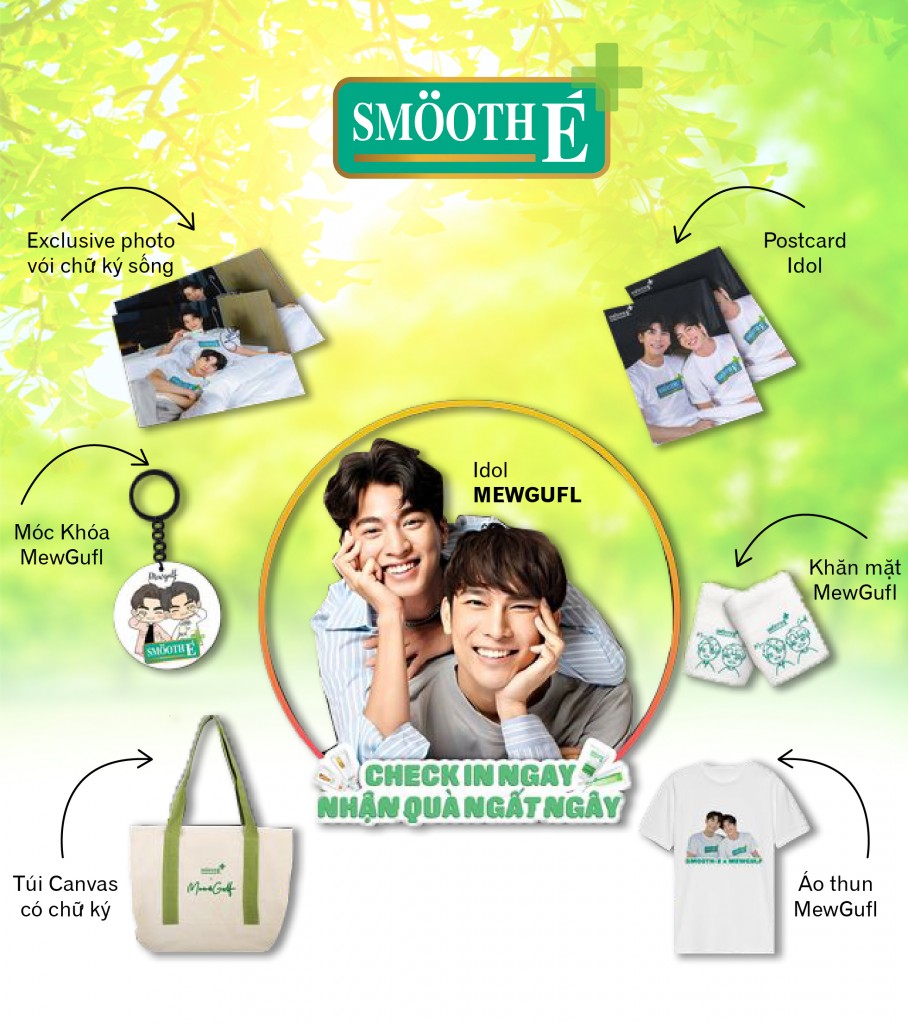 02 DAYS – 15.16th Oct at the Ground floor – Bitexco Financial Tower, 02 Hai Trieu, Ben Nghe Ward, District 1, HCMC
CHECK-IN NOW – GET A GIFT NOW
Chance of CHECK-IN with MewGulf to receive SRM Smooth E Babyface Foam
In particular, receive an exclusive SPECIAL GILFS including: 1 POSTCARD MewGulf + 1 MewGulf key chain + SRM Smooth E Babyface Foam when Check-in with # Austria_thun_MewGulf on the time of YELLOW 18-20H.
GET DEAL FOR LOVELY GIFT
Receive 1 MewGulf Postcard for each Smooth E bill from 199,000 VND when buying at Watsons Bitexco.
Receive 1 Postcard + 1 MewGulf towel when purchasing Fresh COMBO including Smooth E Babyface Foam; Smooth E White Babyface Cream; Ance Hydrogel 2%
Receive 1 tote bag + 1 MewGulf Postcard when you buy a glowing COMBO: Smooth E White Babyface Foam; Smooth E Gold Cream; Smooth E Physical sunscreen White Babyface UV expert
Receive 1 photo with signature + 1 tote bag + 1 postcard + 1 MewGulf towel with purchase of a Radiant COMBO: PACKAGE of Smooth E + facial massage machine
THE SECRET TO HAVE THE BEAUTIFUL SKIN
You will have the opportunity to experience relaxing on the body massage machine from Japan's No.1 massage chair brand FUJIIRYOKI
At the same time, join us in enjoying the professional facial massage technique from Smooth E's dermatologists when visiting our booth.
Do not hesitate any longer without coming to Icon68 Shopping Center today to check-in and receive attractive gifts!
#BitexcoFinancialTower # icon68shoppingcenter #saigonskydeck #BitexcoGroup #MewGulf #hochiminhcity #Promotion