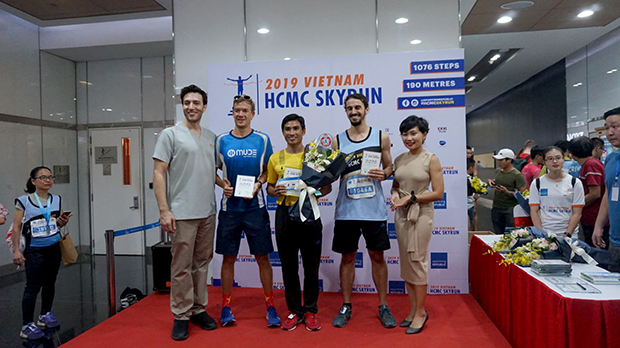 On Sunday morning (October 27th), HCMC SKYRUN 2019, hosted by Sporting Republic, in collaboration with Bitexco Financial Tower, was successfully held with the participation of nearly 400 runners from 28 countries.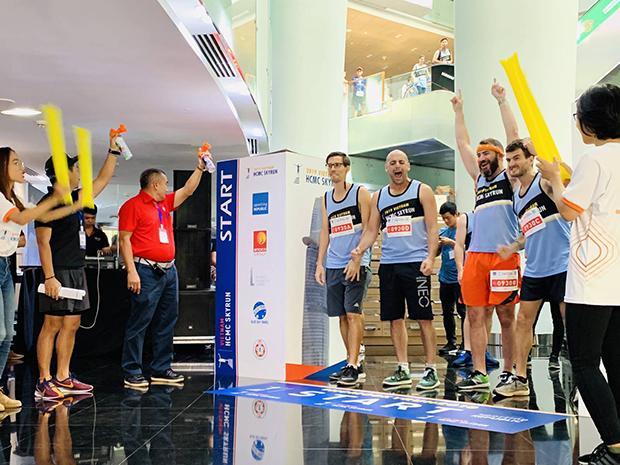 With strong physical foundation, "Never Give Up" spirit, especially the speedy legs, our runners have climbed 1,076 steps, equivalent to 191m height to conquer the Helipad on the 52nd floor.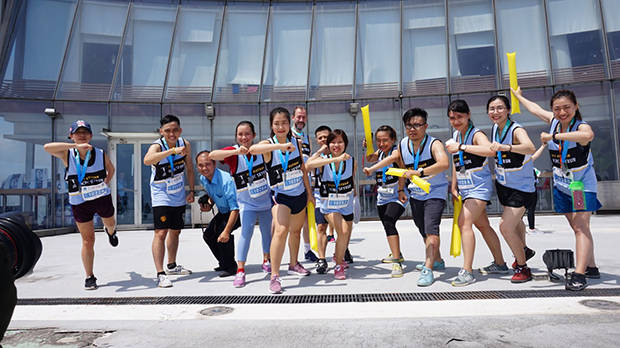 This is the 3rd time HCMC Skyrun has hold in Bitexo Financial Tower. Through this events, we would like to promote the value of health, encourage people to live a dynamic lifestyle, overcome challenges and reach new heights in life.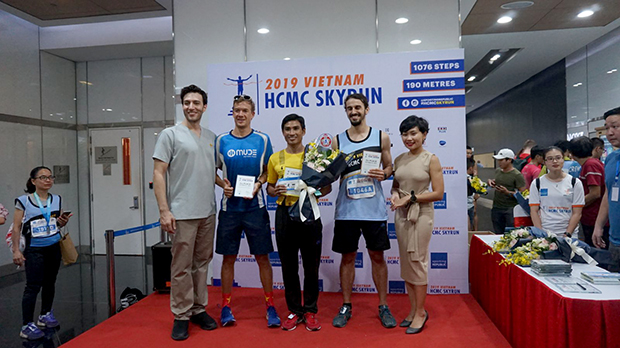 The fastest finishing time was 6 minutes and 33 secs, set by Vietnamese runner Nguyễn Ngọc Quý (the man was wearing a yellow T-shirt).