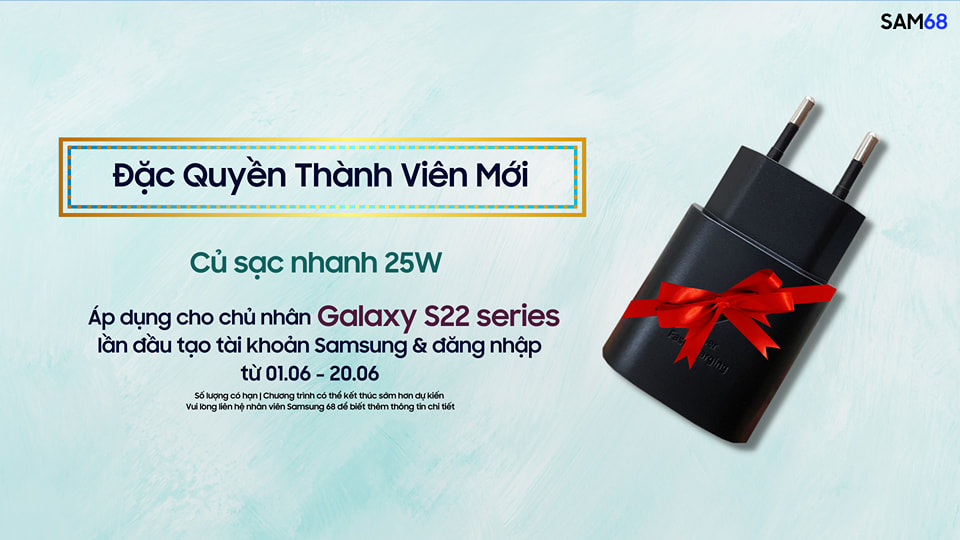 "Giving Free Chargers" program of Samsung is back, customers who has S22 Series can receive a 25W charger if not participating in the program. To participate, customers just create a new Samsung account and log in the Samsung Member app.
The application period: from 13/06 – 20/06/2022.
Because the number of chargers is limited, hurry up and choose Samsung 68 as the destination to receive gifts.
Location: Samsung 68, Ground Floor and 1st Floor, Icon68 Trade Center, Bitexco Financial Tower, District 1, HCMC.