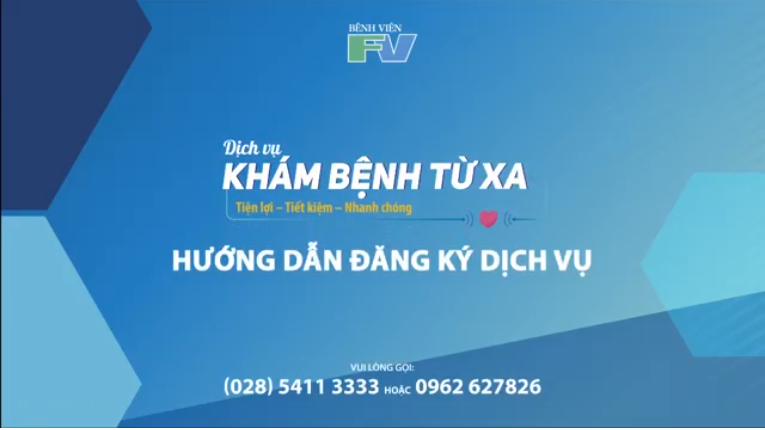 Online medical examination service is a safe solution for you and your family to promptly check and ask for a doctor's advice about ailments such as high blood pressure, diabetes and heart disease during this complicated Covid-19 epidemic.
Doctors will directly communicate through electronic devices such as computer or smartphone which have Skype, Zalo or Viber applications. Examination and/or test results will be notified by phone and sent to the patient's home or email address.
To register for this service, please follow these steps:
- Step 1: Contact the Hotline 028 5411 3333/ 0962 627 826 or visit the link below to schedule a telemedicine appointment:
https://www.fvhospital.com/tin-tuc/dich-vu-kham-benh-tu-xa-ket-noi-voi-bac-si-thuan-tien-va-hieu-qua/?fbclid=IwAR2Vw5Arvi9bwsujurQNzqO2uCJQNgSV_SH8KJQVwZkFCVcTSqhUx6ZJ2B4
- Step 2: FV Saigon Clinic's staff will make contact to advance the next step and inform about the cost and payment methods.
- Step 3: Confirm the payment and FV Saigon Clinic's staff will connect the call between doctor and patient according to the appointment.
- Step 4: Get medical examination results and appropriate drugs (if any).
For more information, please visit: https://www.fvhospital.com/ban…/dich-vu-y-te-tu-xa-la-gi/