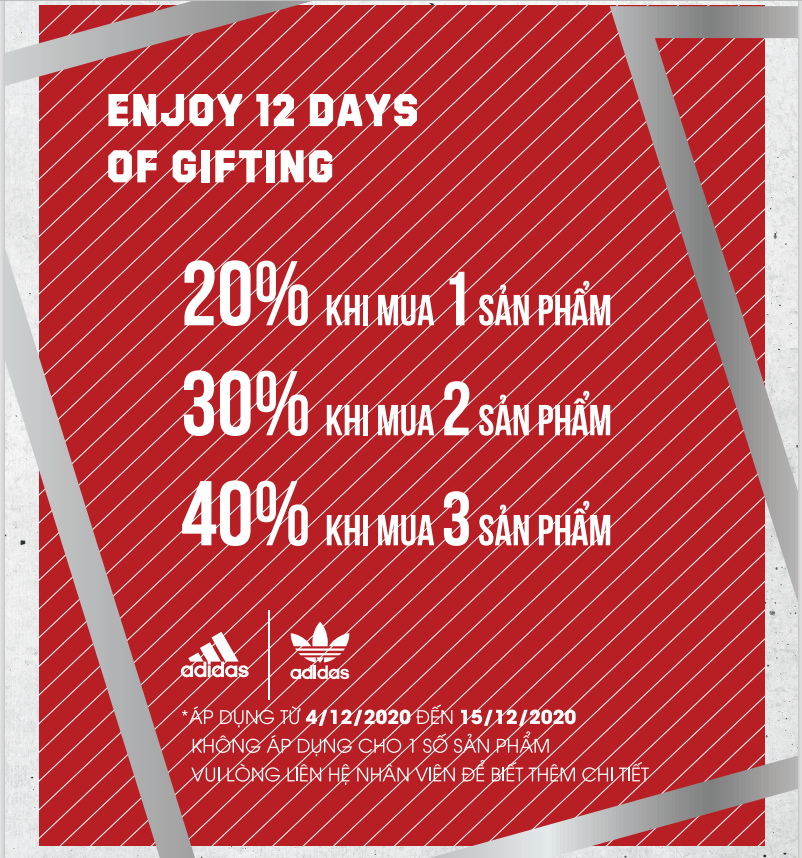 Customers who visit Adidas Store at Icon68 Shopping Centre from 4/12 – 15/12 will receive surprising preferential prices.
The more you buy, the more discount you can get.
For more information about the discount rate, please visit: https://docs.google.com/file/d/15TRpMWxV5ChSdpZ5_eQ_G9kz9AiJGMZw/edit?filetype=msexcel&fbclid=OEPIwAR1flenc66TMUYZHtYdp0
Address: Adidas Store, Ground Floor, Icon68 Shopping Center, Bitexco Financial Tower, 02 Hai Trieu, District 1, HCMC.