LOCKDOWN BREAKOUT – VISIT SAIGON SKYDECK THIS WEEKEND WITH 50% DISCOUNT!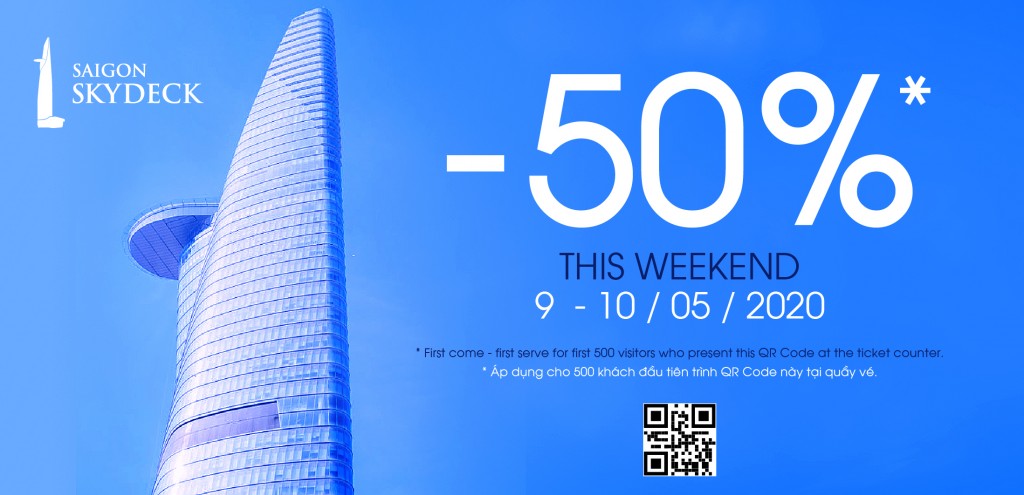 We've all been frustrated by the recent necessary Covid-19 lockdown time but now can see the positive outcomes including a clearer, less polluted sky over Ho Chi Minh City!
This weekend, why not breakout from your home and enjoy the magnificent 360 degree views in the all new clearer skies of our city at Saigon Skydeck, Bitexco Financial Tower!
Very special prices, Adult, half-price, VND100,00 Kids, just VND65,000!
We hope to welcome you to Saigon Skydeck this weekend!
Saigon Skydeck, 49th floor, Bitexco Financial Tower
Hotline: (+84) 28 39 156 156
36 Ho Tung Mau Street, District 1, Ho Chi Minh City