CONSTRUCTION HIGHLIGHTS
Ground-breaking, the first step in the creation of an icon, took place on 24 April, 2005.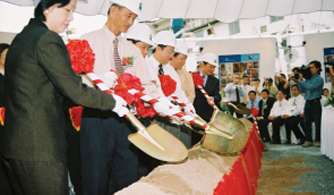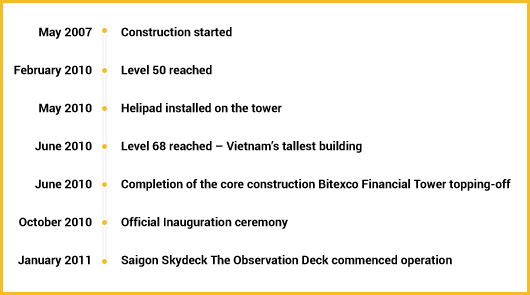 Despite the global economic recession of 2008–2009, BITEXCO FINANCIAL TOWER continued to rise swiftly in the Ho Chi Minh City skyline due to the unrelenting commitment of its developer, Bitexco Group.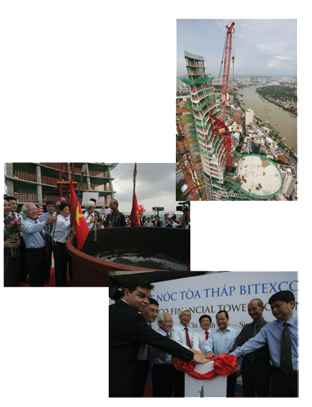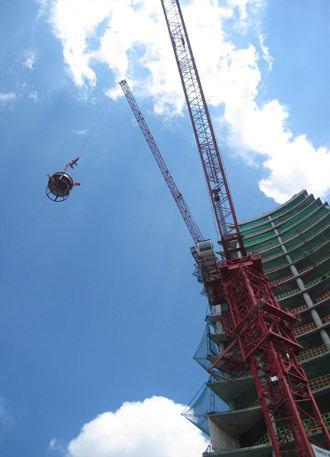 The building's technological complexity posed a number of engineering challenges for the construction team. The building's distinctive contoured shape was difficult to achieve. No two floors are exactly the same. Each of the 6,000 glass panels that compose the building's exterior had to be individually cut to unique specifications and curved angles. The curtain wall further includes rounded surfaces and segments instead of rectangular shapes. As the building is relatively slender, it had to be braced to withstand the effects of wind.
.