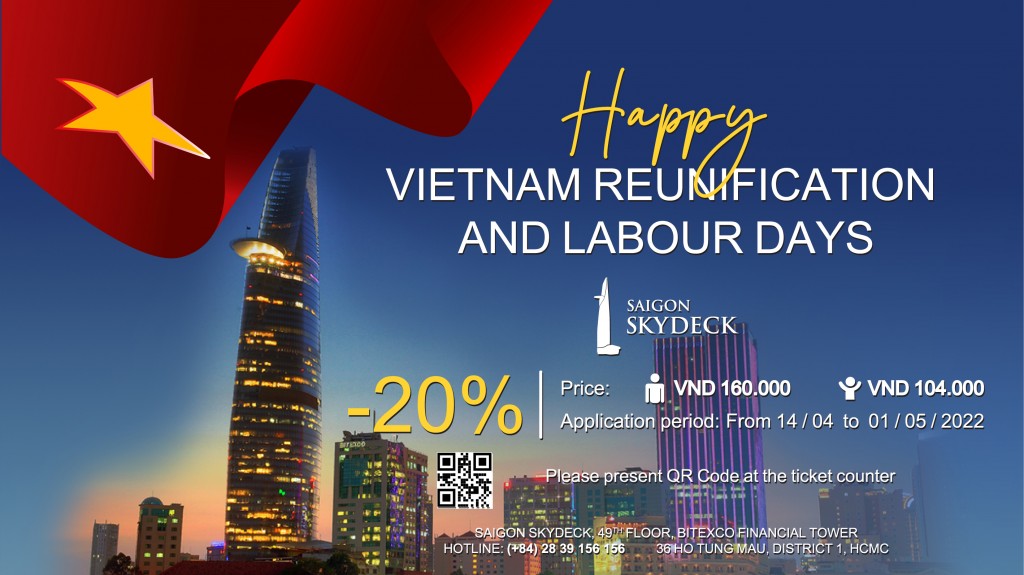 To celebrate Reunification and Labour Days, as well as the city's tourism festival, Saigon Skydeck offers an attractive promotion. Accordingly, all customers who visit Saigon Skydeck using the QR code below will receive a 20% discount on ticket prices from 14/04 till 01/05/2022.
Enjoy the holidays with your friends and relatives at a most famous tourist destination right in the heart of the city. Save the QR code and visit Saigon Skydeck today!
* Note: The QR code is not applied to tickets to watch fireworks on 30/04/2022.